Asian Games: Neeraj Chopra, Kishore Jena Dominate With Historic 1-2 Finish In Javelin Throw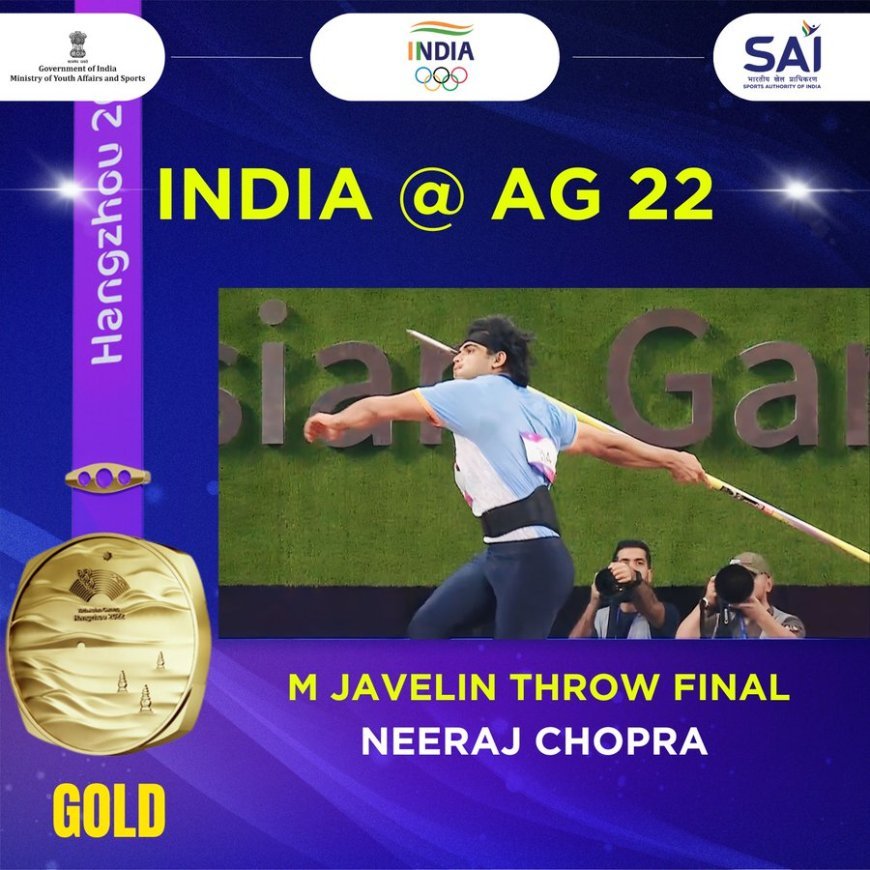 The Indian contingent of champion Neeraj Chopra and Kishore Jena created history by clinching both the Gold and Silver at the Javelin Throw event in Hangzhou, registering the first-ever 1-2 finish in this event for India.
Chopra had earlier in the 2018 Asian Games clinched the Gold with an astounding throw of 88.06m, and has been on a dominant streak ever since.
The Olympic, World, Asian and Diamond League champion had established himself as the head-over-heels favourite in the event. Especially with news of Pakistan's Arshad Nadeem being ruled out with injury, there were seemingly no other competition to step up and challenge Chopra.
With his first throw of the contest, Chopra launched an absolute missile, clearing what seemed like at least a whopping distance of more than 80m.
But due to some technical issues, the result for his first throw was not registered by the measurers. So, Chopra was awarded yet another chance to redo his first attempt.
But, lightning did not striker twice as Chopra's second, or technically first, attempt garnered a lackluster outcome of less than 80m.
But then, in a confusing turn of events, the officials came to the consensus that they had recorded Chopra's first attempt and it was logged at 82.38m, giving Chopra the lead in the event out the gate.
Neeraj, steely-eyed as ever, took to the track yet again with his second attempt and launched an absolute rocket that cleared 84.49m, bettering his first attempt.
The controversy did not die, as with Indian counterpart Kishore Jena's second throw, the official initially ruled the throw illegal despite Jena staying well within the line. But, it was rightfully rectified and Jena's second throw of 79.76 was registered.
Chopra had a seemingly disappointing third throw and hence, walked over the line by himself to not register the attempt.
Kishore Jena though shocked the competition when he registered a gobsmacking throw of 86.77m on his third attempt, taking the Gold away from Neeraj Chopra for the moment being.
What's Your Reaction?