PM Modi wades into Karnataka CM debate, says Congress hampered Karnataka development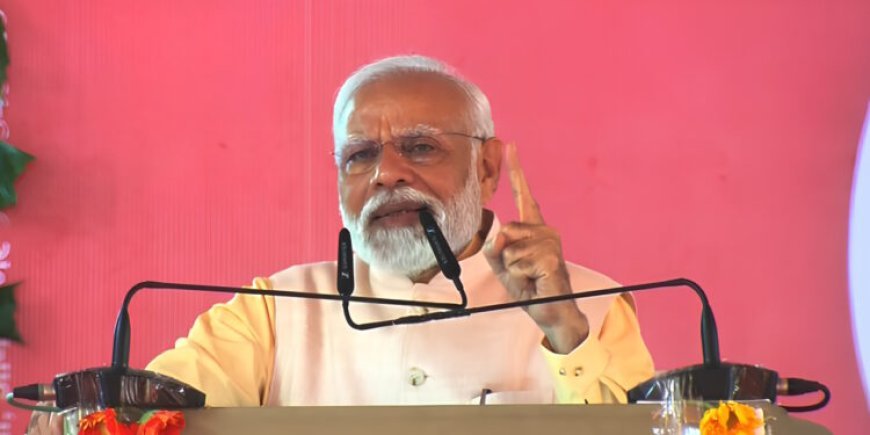 Prime Minister Narendra Modi came down heavily on the Congress government in Karnataka during his speech in poll-bound Rajasthan on Sunday, 5 November, saying the grand old party had damaged the southern state.
He said the Congress harmed Karnataka where development had come to a standstill, and raised doubts about the continuation of its chief minister.
"Look at the Congress government which was formed just six months ago in Karnataka… The chief minister does not know how long he is going to be the head of the state. It has spoilt Karnataka, where the development activities have come to a standstill," he said.
He also targeted the ruling Congress in Rajasthan over "infighting" between two groups — an apparent reference to the feud between Chief Minister Ashok Gehlot and former deputy chief minister Sachin Pilot.
"The Congress indulges in corruption and spoils the states where it forms government. It indulges in infighting and has no time for the people," said Modi at a public meeting at Khandwa in poll-bound Madhya Pradesh.
This is the culture of Congress, where infighting continues. And their judge sitting in Delhi adjudicates and runs the shop," Modi added.
"Wherever the Congress government is formed by mistake, a competition to loot the state between its chief minister and his deputy is taking place and such news is coming regularly from Karnataka," he said.
Notably, Chief Minister Siddaramaiah has accused the BJP of creating confusion about the change of chief minister in Karnataka.
He also claimed that the BJP and the JD(S) were "frustrated" because their dream of forming a government after the Assembly poll results in May did not come true.
What's Your Reaction?