Kerala Congress Leaders Say 'Anil Antony Fell Into BJP's Trap, Betrayed His Father By Joining BJP'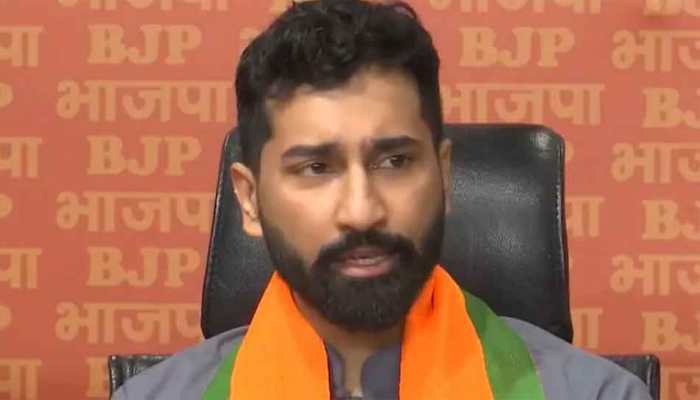 Shortly after Congress veteran AK Antony`s son Anil Antony joined the Bharatiya Janata Party (BJP), the Leader of the Opposition in Kerala, VD Satheesan has said that nothing will happen to his party. This comes after Congress veteran AK Antony`s son Anil Antony joined BJP in Delhi on Thursday. Responding to Anil`s decision of joining the BJP, Satheesan said, "Anil Antony has not rendered any services directly or indirectly to Congress or any organizations. Even the assigned responsibility was not properly performed by Anil."
"Anil Antony was falling in the lap of BJP. He says very strange reasons for his BJP affiliation. Its danger will be known later. Anil Antony will have to regret this very immature decision later," he added.
Talking about AK Antony`s image in the party, Satheesan said, "This is the condemnation shown by Anil Antony to his father AK Antony as a son. AK Antony has made clear that he will be against Sangh Parivar and remain a Congress person till his death." "Just because his son joined BJP, AK Antony`s political image will not be affected," added the opposition leader in a statement.
KPCC chief K Sudhakaran said, "Today (Maundy Thursday) is the day of Judas (Iscariot) who betrayed Jesus Christ for a payment of 30 silver coins. Many such things will happen on that day. This (Anil joining BJP) should also be seen as such an incident."
Meanwhile, senior Congress leader Ambika Soni said that his decision to join BJP must not be linked with his father. She said that it is sad that Anil Antony is going to work for those who are "dividing" the country. "We must not link this decision of Anil Antony with AK Antony. It`s sad to see that a man from such a family by giving this small excuse is going to work for those who are dividing the country," the Congress leader said.
Earlier in the day, AK Antony said that Anil has taken a wrong move by joining the BJP adding that the decision has pained him. "I am pained by my son Anil`s decision to join the BJP. I strongly feel it is a very wrong decision. India`s base is unity and religious harmony. After 2014, the Modi government came to power, they are systematically diluting diversity and secularism," AK Antony, who is considered a close aide of the Gandhi family, told mediapersons here.
What's Your Reaction?