Chandrayaan-3: ISRO launches third Moon mission from Sriharikota, Andhra Pradesh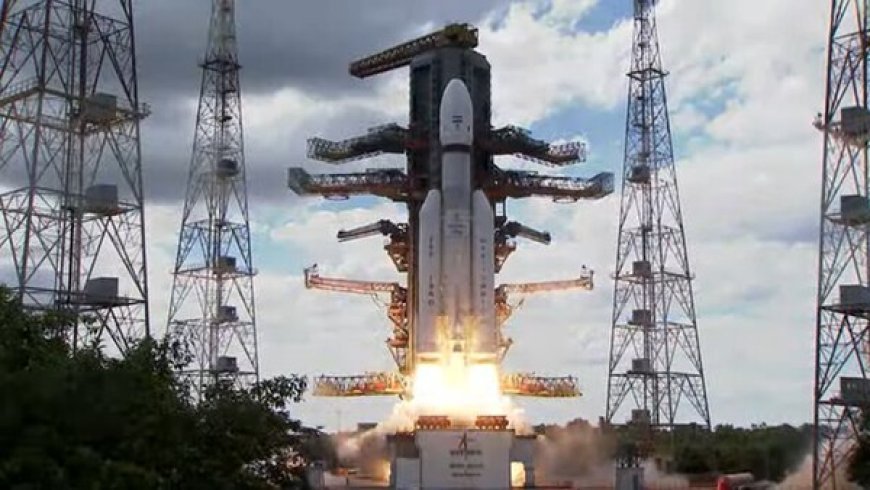 Chandrayaan-3, India's 3rd lunar exploration mission, took off from the Satish Dhawan Space Centre in Sriharikota in Andhra Pradesh on Friday afternoon, in hopes to land the country among the elite group of nations to have achieved a soft landing on the Moon's surface.
The mission follows the ISRO Chandrayaan-2, which failed a desired soft landing on the lunar surface nearly four years ago in 2019, after the lander's communication failure with the ground stations at an altitude of just 2.1 km from the surface of the Moon.
Chandrayaan-3 will journey for over a month before landing on the lunar surface later in August. If successful, the mission will make India the only fourth nation, after the United States, the former Soviet Union and China, to have accomplished the task.
Chandrayaan-3 consists of an indigenous Lander module (LM), Propulsion module (PM) and a Rover with an objective of developing and demonstrating new technologies required for interplanetary missions.
₹615 crore mission
The ISRO explained the main objectives of this ₹615 crore mission – safe and soft landing on the Moon, to demonstrate the Rover roving on its surface and study its environment. The spacecraft consists of a six-wheeled lander and rover module, which is configured with payloads to provide data related to the moon's surface.
What's Your Reaction?