Countdown begins: All eyes on India's LVM-III launch with 36 OneWeb satellites on Sunday
The Indian Space Research Organisation (ISRO) has commenced the countdown for the launch of 36 OneWeb internet satellites into space. The probes will be launched onboard India's heaviest launch vehicle, Launch Vehicle Mark-III (LVM-III) to Low Earth Orbit (LEO).
The LVM-III will lift off from the Satish Dhawan Space Centre in Sriharikota on Sunday morning at 9:00 am to deploy the 36 satellites into orbit. The deployment will complete the first constellation of 648 satellites around the planet by the UK company. The satellites are divided into 12 planes and operate at an altitude of 1200 kilometers above the planet.
The OneWeb constellation is a network of satellites around the planet that are aimed at providing broadband connectivity across the world. The UK company is implementing a constellation of Low Earth Orbit (LEO) satellites. India's Bharti Enterprises serves as a major investor and shareholder in OneWeb.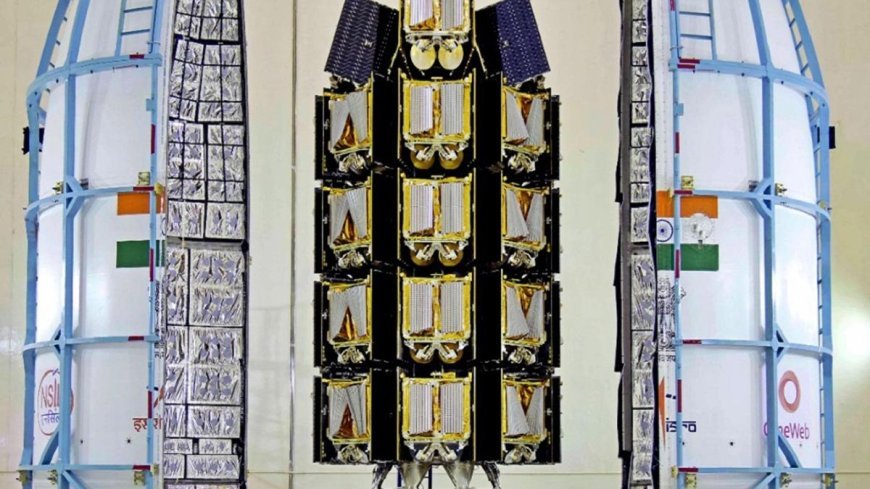 The 18th launch scheduled on Sunday will complete the deployment of its first constellation, enabling it to provide global services. " OneWeb will soon be ready to roll out its global coverage," Isro said in a mission detail. The 150-kilogram satellites are deployed in 12 planes, with each plane separated by four kilometers in altitude to prevent an inter-plane collision.
This will be the second launch of the OneWeb satellites from India in the last year, after the company ended ties with the Russian space agency, Roscosmos, to launch its satellite constellation over the Ukraine war.
LVM-III is a three-stage launch vehicle consisting of two solid propellant S200 strap-ons and core stages comprising the L110 liquid stage, the C25 cryogenic stage, the equipment bay (EB), and the Encapsulated assembly (EA). Isro said that the Encapsulated assembly comprises the spacecraft, payload adaptor (PLA), and the payload fairing.
The rocket has a lift-off mass of 640 tons.
The LVM-III is the redesignated title of India's heaviest launch vehicle, Geosynchronous Launch Vehicle Mark-III (GSLV-MkIII). The sole reason behind changing the name of the vehicle from GSLV to LVM is that the rocket will not deploy the satellites in a geosynchronous orbit. The OneWeb satellites operate in Low Earth orbit (LEO) at an altitude of 1,200 kilometers.
What's Your Reaction?