Delhi Govt Vs Centre: After Mamata, Kejriwal To Meet Sharad Pawar, Uddhav
Arvind Kejriwal-led government and the Centre have been at loggerheads over the ordinance setting up a National Capital Civil Service Authority which overturned a SC order giving control of services to the elected government in Delhi.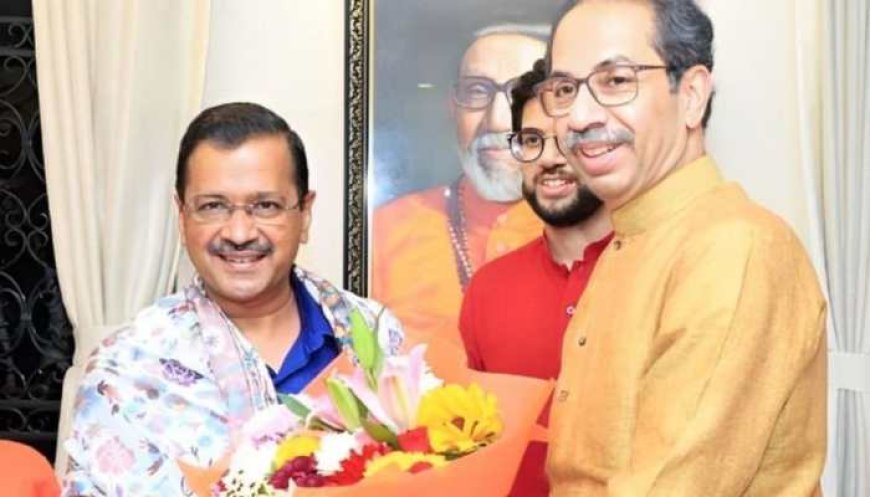 Delhi Chief Minister Arvind Kejriwal and his Punjab counterpart Bhagwant Mann arrived in Mumbai on Tuesday evening to meet Nationalist Congress Party (NCP) head Sharad Pawar and Shiv Sena (UBT) president Uddhav Thackeray. Kejriwal, Mann and other Aam Aadmi Party (AAP) leaders will meet Thackeray on Wednesday at the latter's residence around noon. On Thursday, they will meet Pawar in the afternoon at Yashwantrao Chavan Centre located opposite the state administrative headquarters.
Earlier on Tuesday, Kejriwal and Mann met West Bengal Chief Minister Mamata Banerjee in Kolkata as part of their nationwide tour to garner support for the AAP's fight against the Centre's ordinance on control of services in Delhi. The AAP leaders held a nearly hour-long meeting with the Trinamool Congress (TMC) supremo at the state secretariat.
After the meeting, the Delhi chief minister told newspersons that a forthcoming vote in Rajya Sabha on a bill to convert the central ordinance into law will be a 'semi-final' before the 2024 Lok Sabha elections. He also alleged the saffron party 'buys MLAs, uses CBI, ED to try to break' opposition governments, besides using Governors to disturb non-Bharatiya Janata Party (BJP) governments such as in 'Bengal, Punjab, Telangana and Andhra'.
"BJP has made a mockery of democracy," Arvind Kejriwal said.
Mamata Banerjee told reporters that the TMC supports AAP in the fight against the Central ordinance.
"It is a grand opportunity to defeat BJP ahead of the 2024 Lok Sabha polls in the Rajya Sabha as all the opposition parties are united on the issue of the ordinance," she added.
The Bengal CM also quipped that the double engine (BJP's government in both state and centre) has become a 'troubled engine'.
What's Your Reaction?