Urban Extension Road Project to Ease Delhi's Traffic Woes Will be an Electric Expressway, Says Gadkari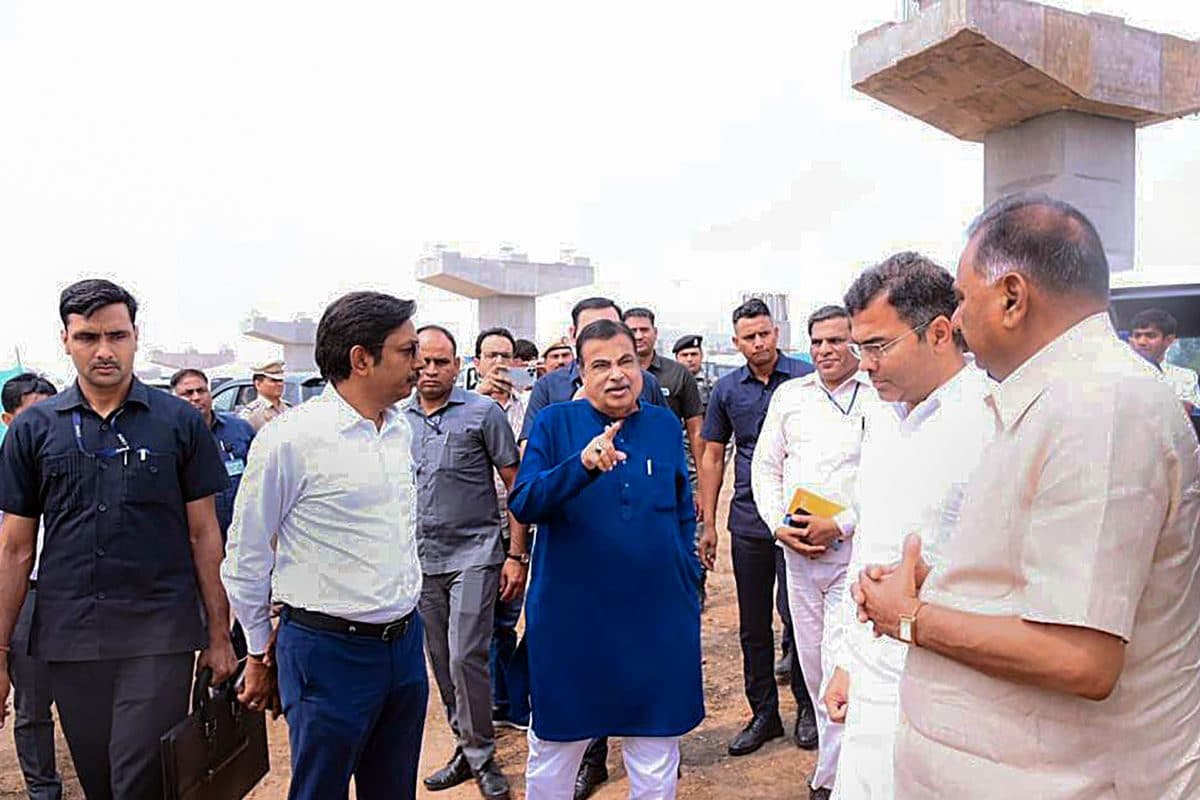 Delhi's Urban Extension Road Project (UER-II), which is being developed as part of the plan to decongest the national capital, will be an electric expressway, Union road transport minister Nitin Gadkari has told.
Explaining what an electric expressway is, Gadkari said the idea is to install electric cables through which buses and trucks will run, just like trains. There will be one lane dedicated to this and the buses and trucks will travel one after another.
The minister said so far, electric expressways have not been implemented anywhere. "One lane in UER-II will have these electric cables," he said, adding that the facility will eventually be extended till Jaipur.
The 75 kilometre UER-II, he said, is expected to launch in the next six months and is being called the third Ring Road of the national capital.
On being asked how the common man will be impacted with these electric highways or expressways, he said the buses they are planning to run will offer business-class comfort to travellers, eliminating the need to use personal vehicles.
"We are discouraging the use of personal transport and encouraging the use of public transport. We are planning that people get the comfort of business class in these buses. And when we are providing this comfort at a cheaper cost (in public transport), why will you use private vehicles?" he asked.
Gadkari also explained that there will be double-decker luxury buses and trolleybuses that will run on these cables just like those running in Europe. Trucks will also run in a similar way.
"The cost of the Lithium-ion or Li-ion battery buses is around Rs 1.75 crore. However, those running through cables are available at half prices," he added.
BETTER CONNECTIVITY TO JAIPUR
Last month, the first stretch of the Delhi-Mumbai expressway between Sohna and Dausa was inaugurated that redacted the journey till Jaipur significantly. Now, Gadkari said, the ministry is trying to further ease the journey till Jaipur.
Gadkari said 15 kilometres before Dausa on the Delhi-Mumbai expressway, a road is being constructed that will connect directly to Jaipur. "The Delhi-Jaipur expressway will be part of the Delhi-Mumbai expressway. It will ease travel till Jaipur," he said.
What's Your Reaction?