Gandhis Part of Oppn 'Adani Row' Stir Outside Parl; Privilege Motion Moved Against Modi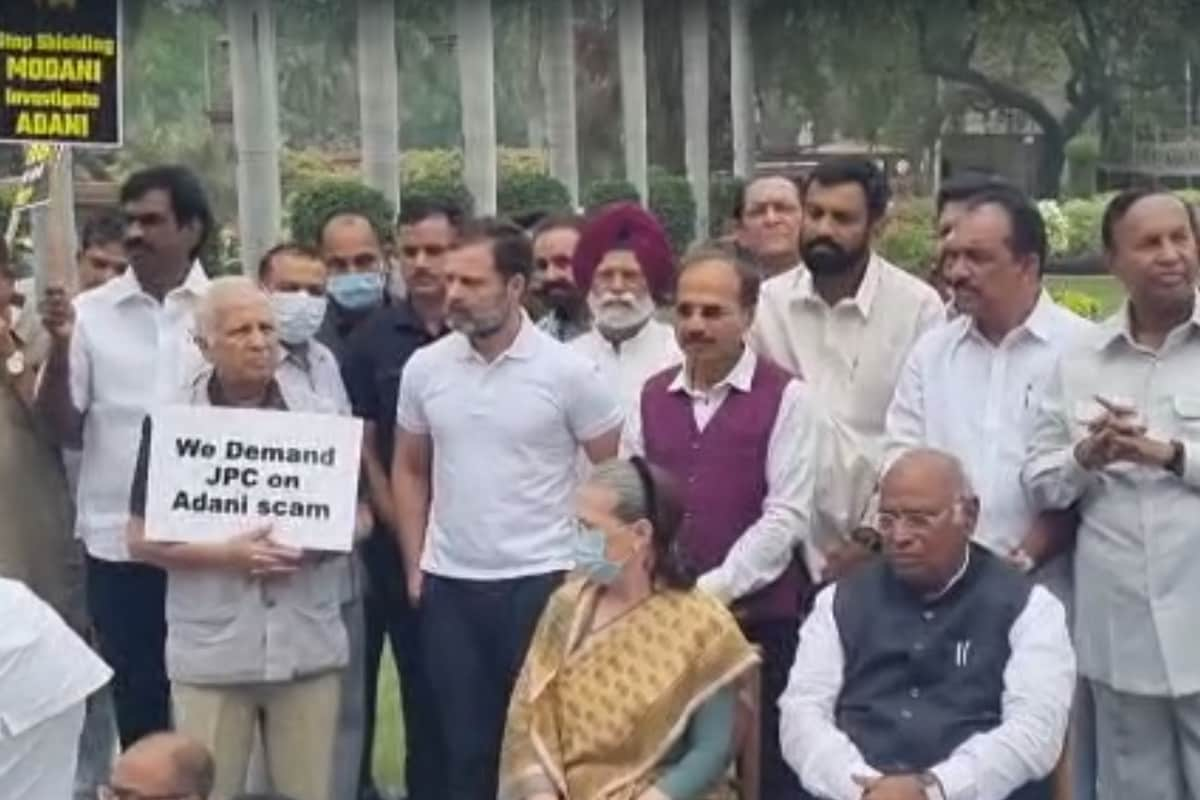 After Budget Session was washed out for the fifth day, Congress leaders, including Rahul, Sonia Gandhi and Mallikarjun Kharge, staged a protest outside Parliament, demanding JPC investigation in Adani 'scam'. It was the second day that Rahul Gandhi was seen in the House, even as BJP MP Nishikant Dubey wrote to Lok Sabha speaker demanding termination of Wayanad MP's membership from Parliament.
Facing flak for his "democracy under attack" in India remarks in the UK, Gandhi on Thursday had said if Indian democracy was functioning, he would be able to say his piece in Parliament, asserting that it is a "test of democracy".
After four leaders of the BJP have made an allegation about a Member of Parliament, is that MP going to be given the same space that those four Ministers have been given or is he going to be told to "shut up", asked Gandhi at a press conference, his first after returning from the UK. He had also met the Lok Sabha speaker, requesting him for time to speak in the House to put on his version on the issues.
The entire week has been a washout with the government demanding an apology for Rahul Gandhi, while the Opposition has accused the Centre of deliberately derailing Parliament as "it does not want to have a discussion on Adani issue".
Manish Sisodia and the Delhi Liquor Policy 'Scam'
A Delhi court had given the Enforcement Directorate the custody of the Aam Aadmi Party leader for seven days. ED had earlier arrested Manish Sisodia after questioning him in Tihar Jail.
The agency's remand note had mentioned that they found the Delhi deputy CM was involved in money laundering activities. The ED said that he was involved in a criminal conspiracy related to a liquor policy scam.
The ED had also told the court that Sisodia is in "exclusive position of information" related to the alleged scam and, thus, his custodial interrogation should be granted. It will be interesting to see, if the Enforcement Directorate will seek further custody or not.
What's Your Reaction?