Modi Surname Case: Surat Court's Verdict Likely Today on Rahul Gandhi's Plea
The case pertained to a remark Rahul Gandhi made using the surname `Modi` while addressing a campaign event ahead of the 2019 Lok Sabha elections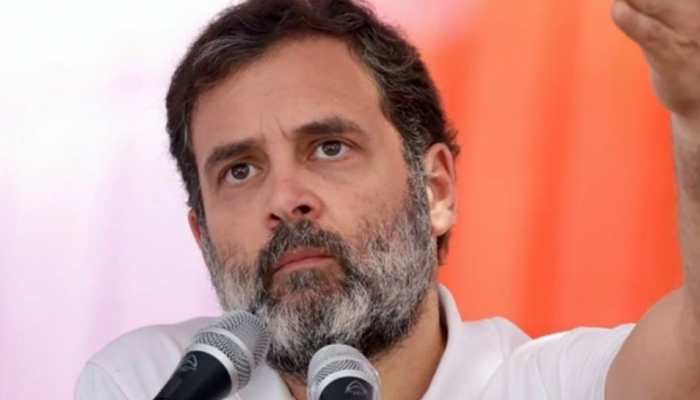 A Surat court will pronounce its verdict today on Congress leader Rahul Gandhi`s plea, seeking a stay on his conviction in the criminal defamation case over his `Modi surname` remark. On April 3, the Surat Sessions Court granted bail to the Congress leader, who had filed an appeal following his conviction in the case. While granting bail to the former MP, the court also issued notices to complainant Purnesh Modi and the state government on the Congress leader`s plea for a stay on his conviction.
It heard both parties and then reserved the order for April 20. Rahul Gandhi was a Lok Sabha MP from Wayanad but was disqualified after a lower court in Surat sentenced him to two years in jail on March 23 under sections 499 and 500 (defamation) of the Indian Penal Code (IPC) in a case filed by Bharatiya Janata Party (BJP) MLA Purnesh Modi.
The case pertained to a remark Rahul Gandhi made using the surname `Modi` while addressing a campaign event ahead of the 2019 Lok Sabha elections. At a rally in Karnataka`s Kolar in April 2019, Rahul, in a dig at Prime Minister Narendra Modi, said, "How come all the thieves have Modi as the common surname?".
Following his conviction, Rahul was disqualified as an MP on March 24, as per a Supreme Court ruling in 2013. Under the ruling, any MP or MLA is automatically disqualified if convicted and sentenced to two years or more.
What's Your Reaction?