PM Modi Concludes Power-Packed US State Visit, Emplanes For Egypt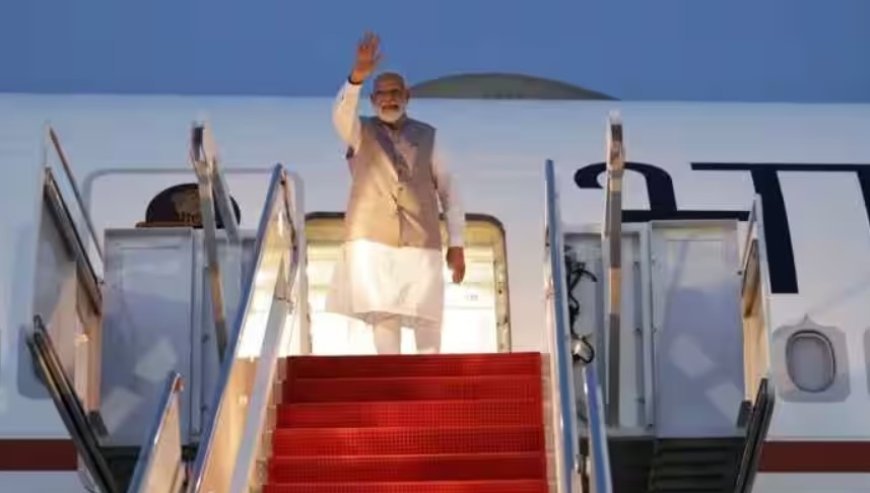 Prime Minister Narendra Modi departed for Egypt for a two-day visit to the Arab nation. "Concluding a very special USA visit, where I got to take part in numerous programmes and interactions aimed at adding momentum to the India-USA friendship. Our nations will keep working together to make our planet a better place for the coming generations," tweeted Prime Minister Modi.
During this US visit, Prime Minister Narendra Modi attended various events and met top Indian and American CEOs. He received a ceremonial welcome and guard of honour at the White House upon his arrival. He was hosted by US President Joe Biden as well as First Lady Jill Biden for a state dinner at the White House, as well as a State Luncheon by the US Secretary of State Antony Blinken, and US Vice President Kamala Harris.
Before emplaning for Egypt, PM Modi interacted with the Indian diaspora at the Ronald Reagan Building in Washington, DC and compared the meeting with a "sweet dish" at his farewell address. Upon arrival in Egypt, Prime Minister Narendra Modi will have various engagements with the leaders and Indian diaspora there.
Prime Minister Narendra Modi will spend nearly half an hour at the Al-Hakim Mosque-- a historic and prominent mosque in Cairo named after Al-Hakim bi-Amr Allah (985-1021), the 16th Fatimid caliph. The mosque of al-Hakim bi-Amr Allah is an important cultural site for the Dawoodi Bohra community in Cairo. PM Modi during his first Egypt tour will also visit Heliopolis War Grave cemetery to pay tribute to the Indian soldiers who made the supreme sacrifice fighting for Egypt during the First World War.
PM Modi is visiting Egypt at the invitation of the Egyptian President Abdel Fattah El-Sisi, which he extended in January 2023 when he graced India's Republic Day celebrations as the 'Chief Guest.' The visit is of significance as Egypt has traditionally been one of India's most important trading partners in the African continent. India-Egypt Bilateral Trade Agreement has been in operation since March 1978 and is based on the Most Favored Nation clause, according to the Egyptian Central Agency for Public Mobilization and Statistics. India was Egypt's fifth largest trading partner in the period April 2022-Dec 2022. It was the 11th-largest importer of Egyptian goods and the 5th-largest exporter to Egypt during the same time. Moreover, Egypt & India share a close political understanding based on a long history of contact and cooperation in bilateral, regional and global issues.
What's Your Reaction?