Japanese PM Tries Golgappe With PM Modi In Delhi, Asks For 'One More'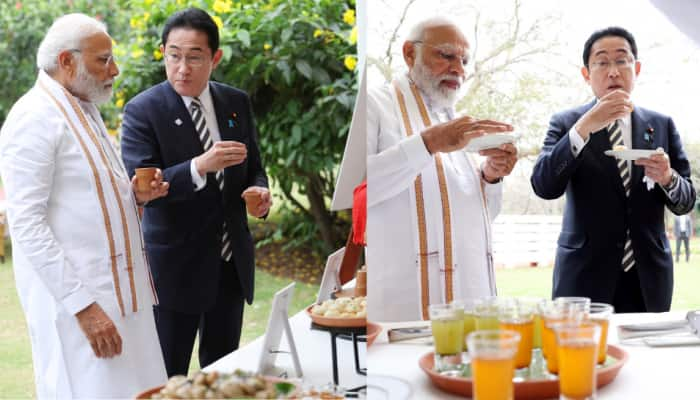 Japanese Prime Minister Fumio Kishida arrived in India on Monday (March 20, 2023) on a two-day visit and tried different Indian snacks including 'golgappas' with PM Narendra Modi. In a video shared by PM Modi on his official social media accounts, his 'friend' Kishida can be seen asking for one more 'golgappa', which is common Indian street food and is known by different names -- 'panipuri', 'fuchka', 'gupchup', 'pani ke patashe' -- across the country.
The two leaders also tried 'aam panna', 'lassi' and fried idlis in the lush environs of the Budhha Jayanti Park in the national capital during their discussion to strengthen cultural ties.
"My friend PM Kishida enjoyed Indian snacks including golgappas," Modi said on Twitter and Instagram and shared some pictures and a video clip.
The two leaders were also seen sipping tea from an earthen cup sitting on a bench in the park, engrossed in talks.
"One of the aspects which connects India and Japan is the teachings of Lord Buddha. PM Kishida and I went to the Buddha Jayanti Park in Delhi. Sharing some glimpses," Modi said on Twitter and shared photographs of their visit to the park located in the Central Ridge Reserve Forest behind the Rashtrapati Bhawan.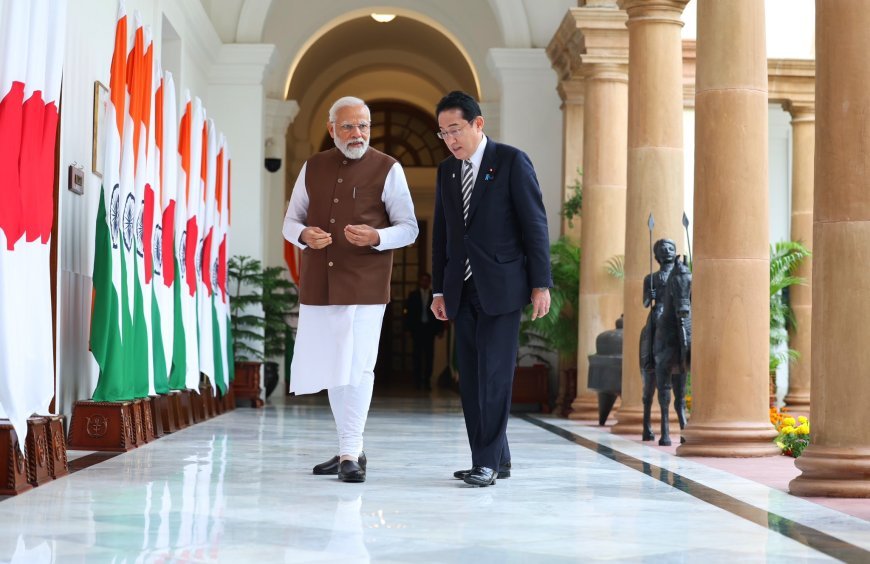 After offering floral tributes at the statue of the Buddha, he also gifted his Japanese counterpart a sapling of the Bal Bodhi tree.
What's Your Reaction?