Maharashtra Announces Revised List of Guardian Ministers For 11 Districts, Ajit Pawar Gets Pune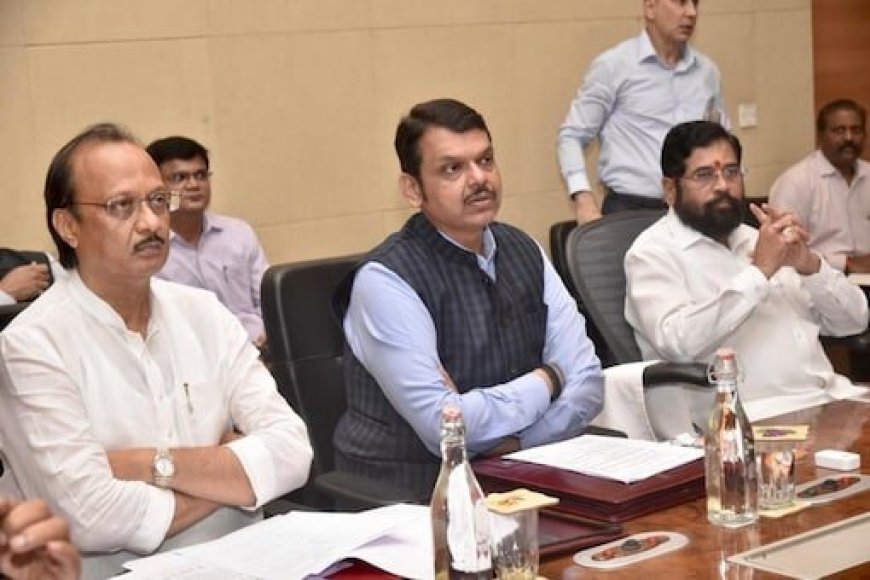 Maharashtra Chief Minister Eknath Shine has released a revised list of guardian ministers of 11 districts of the state. According to this revised list, Deputy Chief Minister Ajit Pawar has been given the post of guardian minister of Pune district.
BJP's Chandrakant Patil has been made the guardian minister of Solapur and Amravati.
Revised list of guardian ministers of 11 districts:
Pune: Ajit Pawar
Akola: Radhakrishna Vikhe Patil
Solapur: Chandrakant Dada Patil
Amravati: Chandrakant Dada Patil
Bhandara: Vijayakumar Gavit
Buldhana: Dilip Walse Patil
Kolhapur: Hasan Mushrif
Gondia: Atram Dharmaraobaba Bhagwantrao
Beed: Dhananjay Munde]
Parbhani: Sanjay Bansode
Nandurbar: Anil Patil
Wardha – Sudhir Mungantiwar
The guardian minister reshuffle comes amid speculation over the discontent within the ruling alliance after the meeting between CM Eknath Shinde, Deputy CMs Devendra Fadnavis and Ajit Pawar on Saturday night at the CM's official residence where they apparently could not reach on a conclusion over the issues of allotting district guardian ministership to NCP ministers.
Deputy chief minister Ajit Pawar on Tuesday reportedly remained absent from the state Cabinet meeting, for which chief minister Eknath Shinde and Deputy chief minister Devendra Fadnavis flew to Delhi urgently by evening after being called by the central leadership of BJP.
Ajit-led NCP and Shinde's Shiv Sena claimed that his absence was because of his sore throat, an Indian Express report said. According to the report, Ajit Pawar did not even attend the meeting of NCP ministers at his official residence by evening citing ill-health and ongoing medical treatment.
What's Your Reaction?